RUN HARD - TURN LEFT
Regular price
$15.97 USD
Sale price
$15.90 USD
Unit price
per
Sale
Sold out
RUN HARD - TURN LEFT!
Motivational wall Sticker is amazing! It has used high-quality materials.  It is super easy to install, as well this wall decal can be removed just as easily as it was applied without damaging the walls.
Our Baseball Motivational Sticker - run hard turn left is one of the most straightforward and furthermore least expensive designs home way! Our divider sticker with the subject of a game beautifies your room just in a few minutes! The dark outline will look incredible on any shading divider and it overly simple to introduce, also this divider decal can be evacuated simply as it was applied without harming the dividers.
It is a self-adhesive sticker can also easily go up on mirrors, windows, doors, or any smooth surface! So, check our designs and choose your favorite.
Estimated decal size:
Advantages of the sticker:
CHANGE YOUR HOME INTERIOR IN JUST A FEW MINUTES!
EXTREMELY EASY TO INSTALL!
BORED OR WANTED TO CHANGE - EASY TO TAKE OFF WITH NO SCRATCHES!
DIFFERENT COLORS ARE AVAILABLE!
DIFFERENT SIZES!
A CHEAP WAY TO CHANGE THE ROOM'S LOOK!
Size Comparision
If you have any questions, please contact us at:
How to Apply Wall Decal?
Specifics

Decals

All our Sportesi decals are cut from highest-quality vinyl. Vinyl Wall Decal without background. Removable but not reusable. A self-adhesive sticker that can also easily go up on water bottle, wall, doors, mirrors, windows, laptop, car window or any smooth surface!

Size

You can find the exact measures by tapping the sticker in the Size drop-down selection menu (on the product page, below the product name). Basically, decals are available in 4-5 sizes:

Colors

Decals is available in 12 most popular colors:
Delivery & Production

Sticker Cutting takes from 1-4 business days.

Many of our products are made personalized - only for you, so we could start producing after you order it.

Your order will be shipped by our global courier partners. 

EXPRESS Delivery🚀 times (Extra charge 10-20$):

US: 2-7 Working Days

CAN: 2-7 Working Days

European Union: 2-6 Working Days


STANDARD delivery🚚 times (Free Shipping!):


US: 6-14 Working Days

CAN: 6-15 Working Days

European Union: 4-12 Working Days


*We are processing all orders as normal. However, some couriers may experience delays due to COVID-19.
FAQ

FAQs

1. Will Decals Damage my wall?

The decals will NOT DEMAGE your walls! Wall decals are a great and easy way to create temporary interior decorations. Our decals are made of highest quality material for indoor or outdoor walls. You can restyle or rearrange your room design any time you want.

2. Is it hard to Apply?

The decals are extremely easy to install. It takes ~10-20min to apply, you can check our Applying instructions to make sure, how easy it is (only 6 steps). More info: Sportesi Wall Decal Application Instructions

3. Can I make sticker from my own photo?

Yes! Our professional design team will make a silhouette to vector file - which can be cutted to sticker. We'll then reach out with a full preview of your sticker and personalization before production. Make sure the photo is of high enough quality! *Designing from photo to silhouette is charged 15$ 
You can upload your photo and order a design from your here: https://sportesi.com/collections/hockey/products/sticker-from-your-photo 

4. I have a special inquire, can you make it?

Sure! Just reach us by email: info@sportesi.com or sportesiteam@gmail.com
Special discounts for team/bulk orders (bulk order starts from 10pcs.)
Contact Us

5. Do You Ship Worldwide?

Sure do! We've shipped decals to our customers in over 100 countries. For more info on our fast production and shipping times, please see the 'Delivery & Production' section on this page.

6. How much does the shipping cost?

Free Shipping with Standard method (6-14 Working Days) OR ~20$ with Express Shipping method (2-7 Working Days).

7. What is your return/exchange policy?

All return information and other policies you could find below (in the Footer Menu). Refund Policy: https://sportesi.com/pages/refund-policy

8. Do you have more questions?

We love to hear from our customers! If you have any questions or comments, please feel free to contact us!
E-mail: info@sportesi.com or sportesiteam@gmail.com
or Facebook: SPORTESI
Our goal is to respond to every customer question within 24 hours, and we thank you for your patience while we work to get to your question as soon as humanly possible.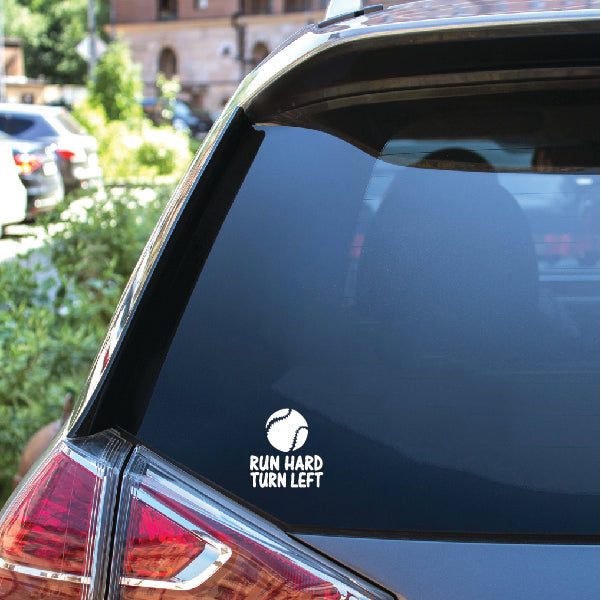 Beautiful Wall Art
Wall decal is one of the most simple and also cheapest decorations home way!
A beautiful wall art wall decal for your home or office will give your room a refreshing look, create an enchanting atmosphere!